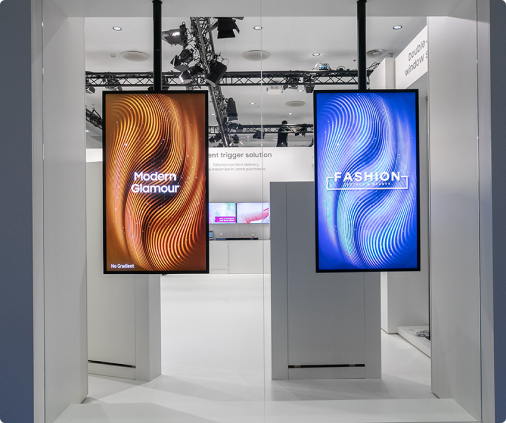 Centralized Digital Signage and scheduled content distribution
for one or all locations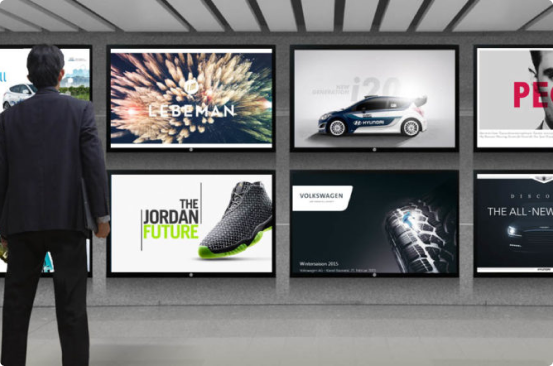 Centralized digital signage content distribution is vital for retailers as it allows them to deliver any message across multiple screens in real time. And since all content is automated, the retailer can change display messages at will, and even schedule content display according to seasonal promotions or their own internal events.
9 Advantages of Centralized Digital Signage for Retail Stores

1. Format flexibility
Digital signage can be easily adapted to different formats, from small screens to place on tables or payment points, through individual horizontal or vertical screens, to video walls with several screens.

2. Targeting
Digital content placement can be easily targeted by location, store format, or particular audience. In this way, thanks to digital signage, different products or different promotions can be promoted depending on the segment served by each particular location or restaurant.

3. Speed
The distribution of digital content through the Internet is almost instantaneous. No more waiting for print quotes, proof prints, courier services, or for our in-store team to have time to put up posters.

4. Programming
Our tool allows you to program in advance all the content to be shown by day, time or date on your digital screens.

5. Economy
Certainly when implementing digital signage there are significant savings in terms of design, printing, logistics and time. But even better, our technology is extremely fast to install and at a low cost that allows our clients to manage several screens in all their commercial premises or restaurants.

6. Setting
Digital signage or digital signaling allows better control of the environment. Short videos can be easily incorporated into screens that integrate with your products or serve as demonstrations.

7. Interaction
Digital signage can be used to motivate people to register online, send an email or interact on social networks of the brand. You can even post on the screens a discount code that can be used only for a certain time or only on certain products.

8. Ecology
Without using paper, ink or fuel for the distribution of printed materials, or generating waste, the use of digital screens (increasingly efficient in their energy consumption) is also undoubtedly a good contribution to the environment.

9. Centralized
Our customers can manage and monitor all of their digital signage from their central control panel on their own computer, wherever they are.

If you're considering modernizing your business and incorporating digital signage, we'd love to discuss alternatives that might work for you.
Write us at
info@market-beat.com